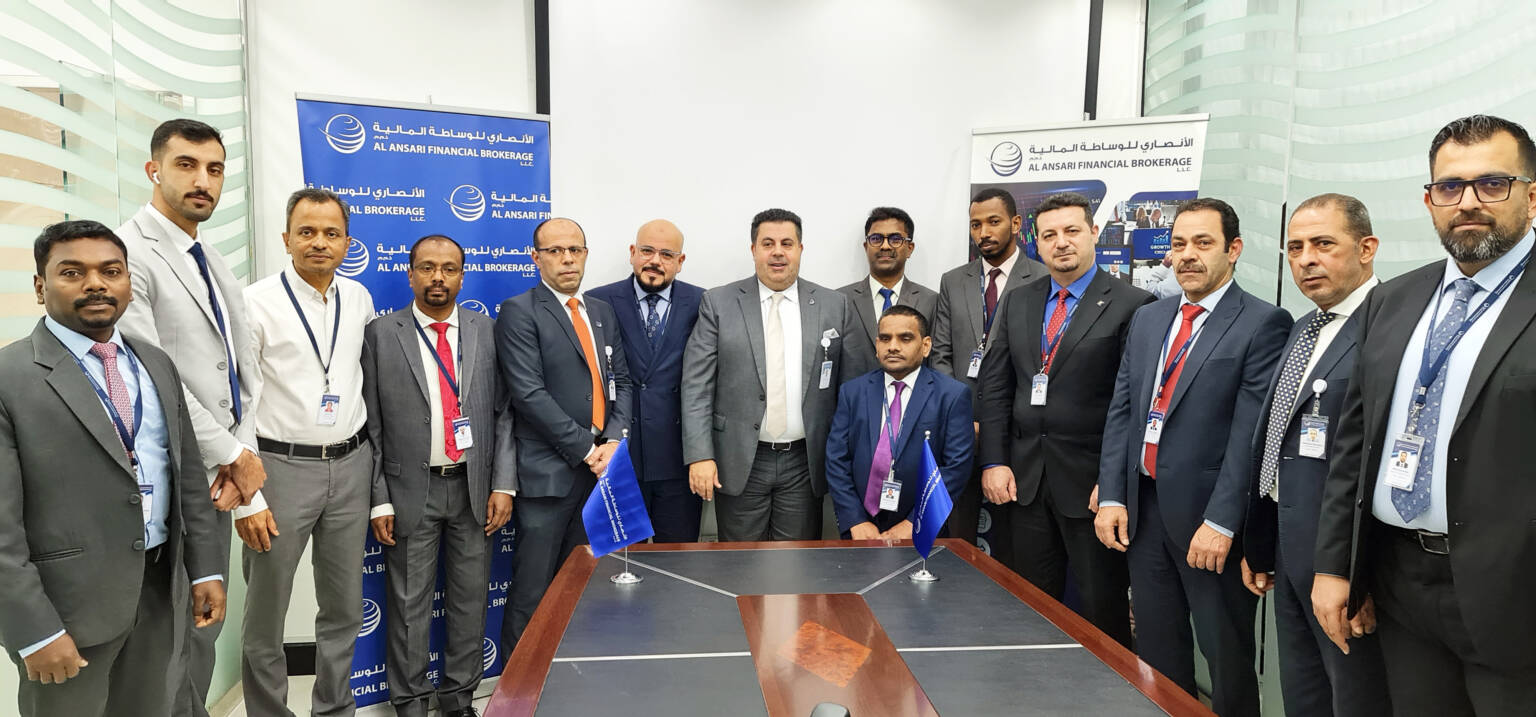 Holding
ISO 9001:2015
accreditation
Al Ansari Financial Brokerage L.L.C incorporated as a subsidiary of Al Ansari Financial Holding L.L.C; active in the field of securities trading in local & global markets, according to the most modern comprehensive and integrated standards with a wide investors base of more than 76,000 investors.
Company practices its business through two branches in United Arab Emirates in Abu Dhabi city and Dubai city. The company's main office is located in Abu Dhabi city. To facilitate the services of its customers, company offers the service of cash deposit and withdrawal for trading purposes across financial markets through its Al Ansari Exchange network branches of more than 250 outlets in UAE.
"At Al Ansari Financial Brokerage, we are fueled by our passion for delivering seamless financial services in the rapidly growing UAE business landscape. As a testament to our commitment, our integrated stock brokerage solutions, margin trading and smart app-based services cater to over 76,000 investors. We prioritize customer needs, adapt to market dynamics, and remain dedicated to supporting a diversified and sustainable economic system, solidifying our position as a leading provider of financial brokerage solutions."
Al Ansari Financial Brokerage
Our Legacy
Easy Deposits & withdrawals
Through Al ansari exchange  branches 
Your success is our success
Our business services
Your results are our top priority!
Warning
Important Notice
Dear Customer:
Al Ansari Financial Brokerage LLC confirms
That the process of opening the trading account / accounts , is done only in the presence of the investor in person at the company's head office or one of its branches in the United Arab Emirates only, and there is no corespondents or representatives outside the United Arab Emirates
Frequently Asked Questions